Team
Who are we? We are engineers and management professionals from IIM Ahmedabad and IITs with diverse experience in management, entrepreneurship, ecommerce, management consulting, supply chain, training, education, languages, retail, marketing, investment and finance. We have working in India and abroad. We are based in India, mostly Bangalore. Contact us should you like to join our team, do business with, or invest in Courseloka. We are seen at start-up conferences and its ecosystem events. Do feel free to call us, email us or meet us. 
Founder | Rekha Chandu Lal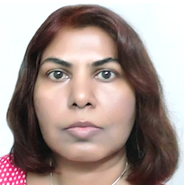 Rekha is the entrepreneur who has truly founded courseloka from idea to execution, including business model generation, strategy, technology platform, and developing the Kannada course. She is taking courseloka into the marketing phase. She is a B.Tech from IIT Delhi, and has a PGDM from IIM Ahmedabad. She has worked in ecommerce, the equity research investment field, and management consulting. 
Awards and Recognition
Courseloka is recognised as a Startup by DIPP via Startup India - 12 Feb 2019
Courseloka Registered as a Startup by the Karnataka Startup Cell, Directorate of IT & BT - 20 Jan 2018
Courseloka wins Elevate 2 from Startup Karnataka, KBITS - 20 Jan 2018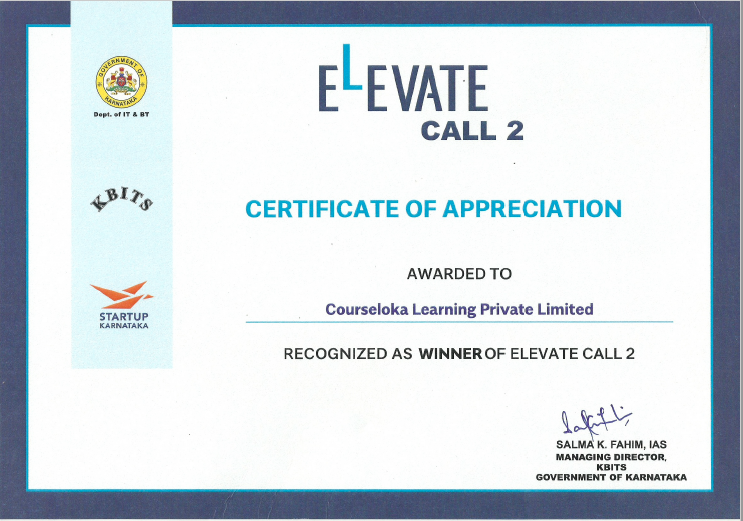 Courseloka founder, Rekha Chandu Lal, selected for Facebook's SheLeadsTech program for women entrepreneurs - June 2017